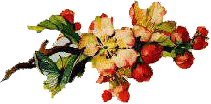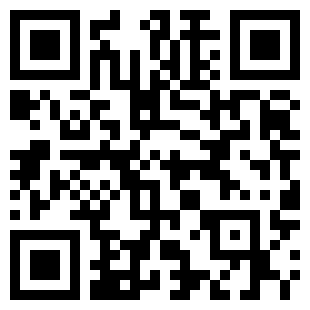 Jean-Paul MARAT's destiny
Charlotte Corday (July 27th,1768/July 17th,1793), aristocrat with no wealth, French patriot, was born in Les Champeaux, a hamlet about five kilometers from Vimoutiers. Descended from the dramatist Pierre Corneille, on her mother line, adept of the philosophs Plutarch, Tacitus and Rousseau, sympathizer of the moderates, or Girondists, during the French Revolution, she determined to kill Jean-Paul Marat, a supporter of the radical Jacobins, whom she held responsible for the Reign of Terror. Charlotte went to Paris, she gained admittance to Marat's house on the pretext of disclosing to him the names of Girondins in the city of Caen. Marat suffering of skin problems, used to work in a bath. Charlotte is admitted in the room, and here stabbed him to death while he was in his bath. Charlotte was captured by Marat's friends before she could escape, and condemned by the revolutionary tribunal.
► Videos/clip/movies ► Historical background
In Lower Normandy ...

amid orchards and pastoral lands ...

To fly over this area in the XVIIIth century, from the map of Cassini :

click the aeroplane

La Ferme du Ronceray

Les Ligneries

Charlotte's birthplace where she lived

until she was 13-years-old.
Further to the division of France into departements and communes - 1789/1793 - the parish of Les Ligneries was split as follows :

Le Ronceray joined to Les Champeaux and the Church of Saint-Saturnin-des-Ligneries to Ecorches.

Church of Saint Saturnin des Ligneries

Charlotte Corday was baptized in the tiny

church of Saint-Saturnin-des-Ligneries

on July 28, 1768.
Manoir de Glatigny

The family would often stay in

Le Manoir de Glatigny,

near Saint Gervais des Sablons,

less than 1 km from the Farm, and the eldest line of the Cordays's property ...

Château du Renouard

... and le Château du Renouard,

near Le Mesnil-Imbert,

Charlotte's paternal grandfather's property.

L'abbaye aux Dames

After her mother's decease,

from 1782 to 1791 Charlotte is educated in the Ladies' Abbey, a convent in Caen, founded in 1060 by Matilda of Flander, William of Normandy/the Bastard/the Conqueror's spouse.
Rue Saint Jean à Caen

But convents are closed ... the Revolution, church properties placed "at the disposal of the Nation", ... and Charlotte retires at an old aunt's, Madame Coutellier de Bretteville,

with whom she shares a secluded life.

... in Caen ...

Her imagination stirs and her readings inspire her with republican ideologies. She meets the Girondins, sheltered in the city and thenceforth conceives the idea of helping them.

Inn in Lisieux

In July 1793, Charlotte is determined. In Lisieux, the inn where she stayed on the 9th, on her way to Paris where she will stab Marat.
Stabbing Marat

by Paul-Jacques-Aimé Baudry,

Museum of Fine Arts in Nantes, France

Death of Marat

On July 13, 1793 "Death of Marat",

18 rue des Cordeliers in Paris.

Painted by Jacques-Louis David

Museum of Versailles

Arrest of Charlotte

She is conveyed to the Prison de l'Abbaye, close to Marat's house. In her clothes, a "Letter to the French patriots, friends of laws and peace ... I showed you the path ... "
Charlotte's last adieu to her father

Letter written in the Prison de l'Abbaye

La Conciergerie

On July 16, Charlotte is transferred to the prison of La Conciergerie in Paris,

In the yard, window of the dungeon where Charlotte was jailed.

"Charlotte Corday en prison"

by Jacques-LouisMuller
"The Last Toilet of Charlotte Corday"

Steel engraving - EM.Ward RA PinX - L. Stocks RA Sculpt. D. Appleton & C° New York

"The last hours of Charlotte"

Pastel by Hauer,

Lambinet museum in Versailles

Designed on Charlotte's request, this portrait was started in the courtroom, then completed in her jail within her last two hours.

On the 17th of July, 1793

circa 7pm, Charlotte is guillotined ...

she was less than 25 years of age
Charlotte's Baptism record :
"Ce vingt-huit de juillet mil sept cent soixante-huit, par nous soussigné curé, a été baptisée Marie-Anne-Charlotte née d'hier du légitime mariage de messire Jacques-François de Corday, écuyer, seigneur d'Armont et de noble dame Marie-Jacqueline de Gautier, son épouse, de cette paroisse; le parrain, messire Jean-Baptiste-Alexis de Gautier, écuyer, seigneur de Mesnival; la marraine, noble dame Françoise-Marie-Anne Levailant de Corday; le père présent.
Ont signé : Levaillant de Corday, de Gautier de Mesnival, Corday d'Armont, J.L. Pollard, curé des Ligneries"
The above transcription is the one which was given to Charlotte for her admittance in the Ladies's Abbey in Caen in 1782.
Her parents were Jacques-François de Corday and Marie-Jacqueline de Gautier,
Her godfather was Baptiste-Alexis de Gautier, her godmother was Françoise-Marie-Anne Levailant de Corday.